Getting you back in the driver's seat,
doing the work you love
Getting you back in the driver's seat, doing the work you love
Stressed and overwhelmed by your to-do list?
It's time to outsource the things that drain your time and energy.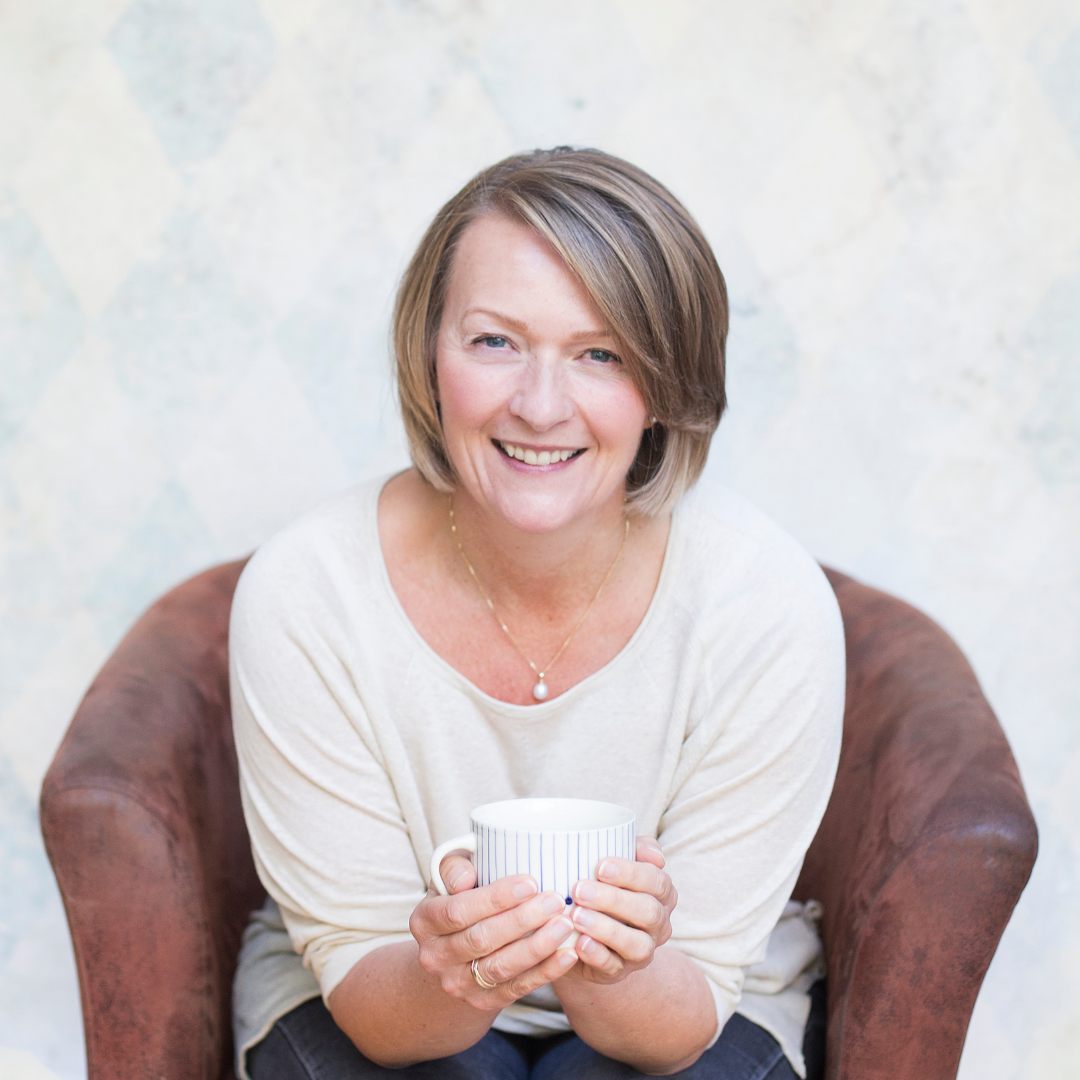 Hi, I'm Pip, a Virtual Assistant (VA) based in East Leicestershire.
I help you to focus on the work you enjoy, the work that sees your business thrive, by taking on the jobs you hate.
Maybe – like many entrepreneurs – you've become a victim of your own success? You've built a business you're passionate about, you've got clients you love, and things are moving in the right direction – but you're stretched painfully thin.
All those mundane admin tasks just keep piling up and stop you doing the work you love. Your time is precious, and I'm willing to bet you're tired of spending it on boring, frustrating and time-consuming admin tasks.
Well, that's where my team of VAs and I come in.
You and your business are unique, which is why we offer a bespoke VA service driven by your needs.
We can help with anything from chasing down suppliers, to following up with leads. Whether we're researching your target market, scheduling your social media, designing graphics, sending out your monthly newsletters, liaising with your clients, or just making sure you're in the right place at the right time, we offer a totally bespoke service – it's never a case of one size fits all.
You'll find a list of some of the things we can help you with over on the Services page. It's not an exhaustive list by any means, merely a guide to help you think about the jobs you could outsource to lighten your workload.
Why not book a call so we can chat about the support you need – it's free and I never expect an answer there and then. Outsourcing to a VA is a big step and you need to make sure you're bringing on board the right person – I get it, I'm a business owner too.
Asma Jacob - Achievable Journey
"Where do I start. Since Pip started working with me, I've felt like a huge weight on my shoulders has lifted and melted. I've noticed how much my business has changed and I really have more time to do what I love.
Pip is very loving, caring, and passionate about what she does. Most of all she really does listen and give her full attention. She goes over and beyond.
If anyone can cope with me as a client, well that's the one to keep!
She's one of a kind and all her work comes from the heart.  But for Pip, it's not just about the work; she genuinely wants me to thrive and see my dreams and vision succeed.
Her transparency, support and patience is one of a kind. I'm genuinely honoured and lucky to have Pip as my VA."
Jude Turner - Jude Turner Creative
"Pip is a delight to work with.  Professional, thorough, extremely organised, just what an entrepreneur needs in their back pocket.  Pip has shown she can adapt to anything that's thrown at her from admin, managing my calendar, booking appointments for my clients, to managing my Facebook group and research for my brand growth.  I wouldn't be without her – you'd be crazy not to hire Pip before she gets too busy!"
Ele Theochari - Liberty Collins
"I have been working with Pip for nearly a year and a half now, having kept in contact since we both worked at Grant Thornton. Pip and her team have been invaluable to our team, as they have lessened our admin burden substantially to allow us to focus on growing the business, whilst also being genuinely lovely people.
We recognised early on that as a start-up you can't do everything yourself, and it has been amazing to have Pip and her team on board as we trust them 100% to do a brilliant job. Pip and the team take on feedback extremely well and are always willing to try their hand at tasks they may not have otherwise come across. They always stick to agreed timeframes and are very communicative with any changes/issues, which we really appreciate.
We would recommend Pip and her team to any business that needs reliable, friendly, knowledgeable VAs!"
Sandrice Thomas - Mahogany Coaching
"Being introduced to Pip and her VA service is one of the best things to have happened to my business.
Her VA support allows me to focus on growing my business whilst she takes care of some of the time-consuming administrative tasks that we all hate; from social media updates, design layouts, and helping behind the scenes with programme set-ups.
Her work is professional and artistic; just by talking through a simple idea or listening to me download what I'm thinking, Pip manages to come up with a work of art.
Not only is Pip the ultimate professional, but she is also truly invested in the success of my business and always goes the extra mile to support me.
Every business needs a PIPVA service."
Andrea Yorston - Interior Squirrel
"I have been working with Pip for about 18 months, when my business reached a point where I needed support but I didn't feel I was in a position to take someone on a full time basis.
Pip provided that invaluable support and very quickly grasped what my business needed. She helped me implement way's of working to support our virtual relationship, allowed me to take holidays by managing emails & phone calls during my absence, and when I did take on some permanent help she supported the onboarding process with knowledge of the business by sharing best practice in terms of ways of working.
We continue to work together as I know I can continually rely on her, she never lets me down. She's incredibly professional and I have no worries about her speaking with my clients. She deals with everyone in a very friendly and courteous manner.
Thank you Pip, I couldn't have moved the business forward without you!"
Stephen Fletcher - The Leaders Club
"Pip was introduced to me a few months ago by a mutual friend – and I am delighted that she did so.
Pip provides a really great service. She is excellent, versatile, proactive and highly professional. We may never actually meet (other than virtually) but I know she is there at hand to help me drive The Leaders Club forward as we approach TLC's 15th Anniversary. Highly recommended."
Ellie Hipkin - Textile Mixed Media Artist
"I have been working with Pip for a year now. My business has grown considerably over this time and I have been grateful to have her support.
It's freed me up to concentrate on the work that has helped me grow my business.
We talk weekly and run through the tasks that need addressing and it feels like a weight has been lifted, and quite honestly Pip will do a better job of it!
I couldn't imagine not have Pip supporting my business now."
James Kerr - Romake
"Pip has great communication skills and delivers high-quality work.
As an example, we have a long-term commercial property requirement which is hard to find and involves casting the net far and wide. Pip evaluated our needs, assessed the most efficient way of collating and distributing the correct contact info, produced artwork, distributed the requirement, filtered the results, and followed up anything that was more likely to be suitable. This was all done quickly, efficiently and at the optimum time to yield results.
What I noticed was the willingness of agents to respond to Pip. They were far more helpful than when I or other agents had previously attempted the task.
I look forward to working with Pip. Her approach is positive."
Dorothy Day - Nu Leaf Change
"I've known Pip for around a year and can honestly say I'm so glad I met her when I did. As a solopreneur and a constant fire-starter, I was struggling with the juggling, and knew I needed to outsource the things I was no good at in terms of running my business! Pip came to my rescue with a truly supportive approach and has proven to be incredibly flexible and patient with my ever changing needs and priorities. She's been a great aide for my business and has eased a lot of the burden from me that I felt was holding me back from moving forwards. Aside from being a consummate professional VA, she has also proven to be an excellent copywriter, event manager, CRM administrator, LinkedIn post manager, researcher and a huge moral support to me and I wouldn't be where I am now without her support! As such, I have no hesitation in recommending Pip as an asset to any solo- or micro entrepreneur looking to outsource their business support to help them thrive. Just wish I could keep her all to myself! 😊"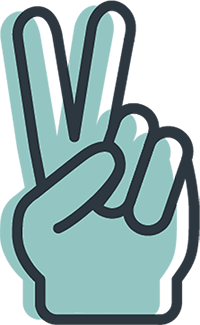 Respect
Builds trust and fairness